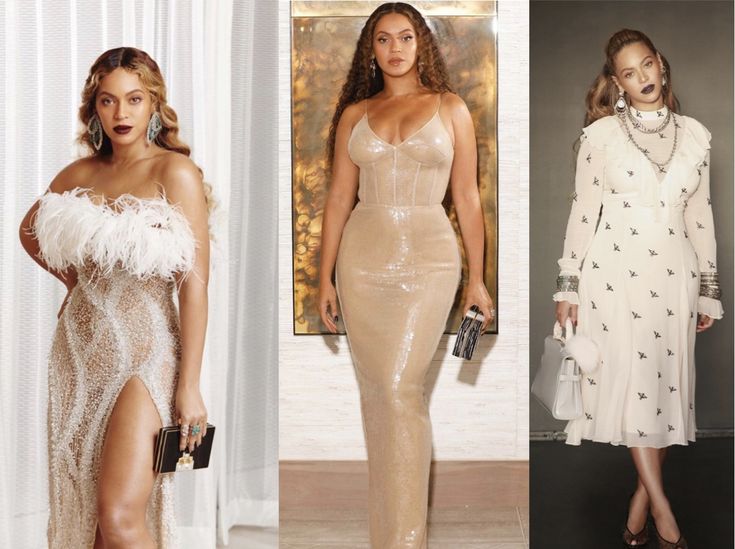 Many people around the world are more concerned with their body type. If you are one among them then you may take the test at Quizexpo to know your body type. Today this article talks about the Romantic kibbe body type, one among the original 13 kibbe body systems. The kibbe types have two main romantic body types, the theatrical romantic and the romantic type. In this article, we will throw light on the romantic kibbe body type.
Body Type
Fleshy legs and arms
Voluptuous and soft
Hourglass figure: hips and bustline, curvy with a small waist in lines to the curves
Height
Petite to moderate, usually below 5'5"
Hair
Luxurious and soft. It might be wispy and silky, wavy/curly, or even thick.
Facial Features
Sensual (rounded), lush and full, luminous eyes and large with fleshy cheeks and full lips.
If overweight:
The body only gets rounded, and the face gets full.
Coloring
Any cool or warm, blended or high-contrast is possible, but a romantic kibbe body type has a delicate and sensitive skin tone that is translucent or luminous.
Bone Structure:
It has a wide side
Smallish and sensitive
Delicate
Small feet and hand
Sloped shoulders or rounded one
Facial bones are delicate, small, or even lush or wide (cheekbones, lush nose, or jawline)
In contrast to the overall figure, the bone structure of the romantic body type is delicate.
If the bone structure is lush or wide, you might even think of having a big bone structure. It is deceiving to you, for the shortness of extremities and limbs (feet and hand) offsets the width.
Kibbe's main romantic celebrity- Monroe, is mentioned in the body type book by Kibbe. These celebrities who have Kibbe body type: Romantic are:
Beyonce
Madonna
Drew Barrymore
Christina Ricci
Marilyn Monroe
Helena Bonham
Elizabeth Taylor
You know the power that settings, atmospheres, and surroundings have as of your emotional nature, Yin. Also, it is nature that leads you to react immediately and instinctively to everything.
You are that rare individual who walks into a space and creates asses by getting a feel for the place. Explanations, words, and intellectual logic are secondary to your innate experience, and you will prefer an experience as your guidepost every time.
You have extreme sensitivity to Yin, and you have an extraordinary human touch, kindness, and empathy toward others. So, you feel connected with other people. You can be enormously sympathetic towards others while retaining your marvelous aware judgment. You are a romantic kibbe type who motivates others.
A Romantic Kibbe body type will not.
Be symmetrical
Have an angular chin or prominent nose
Be extremely tall
Have a boyish or straight figure
Have large feet and hands or large bone structure
Have sharp facial or angular features
Dresses
Dresses for Kibbe's body type romantic must be flowing and feminine. Ornate detail, waist emphasis, and flouncy or swirling skirts. You may avoid the following:
Wide
Chemise
Stiff, tailored, or structured styles
Coatdress
Shapeless
Baggy dresses
Shapeless
Wrapping Up
In this post, we discussed everything about Romantic kibbe body types and their nature. You can explore more at Quizexpo about the Kibbe body type.